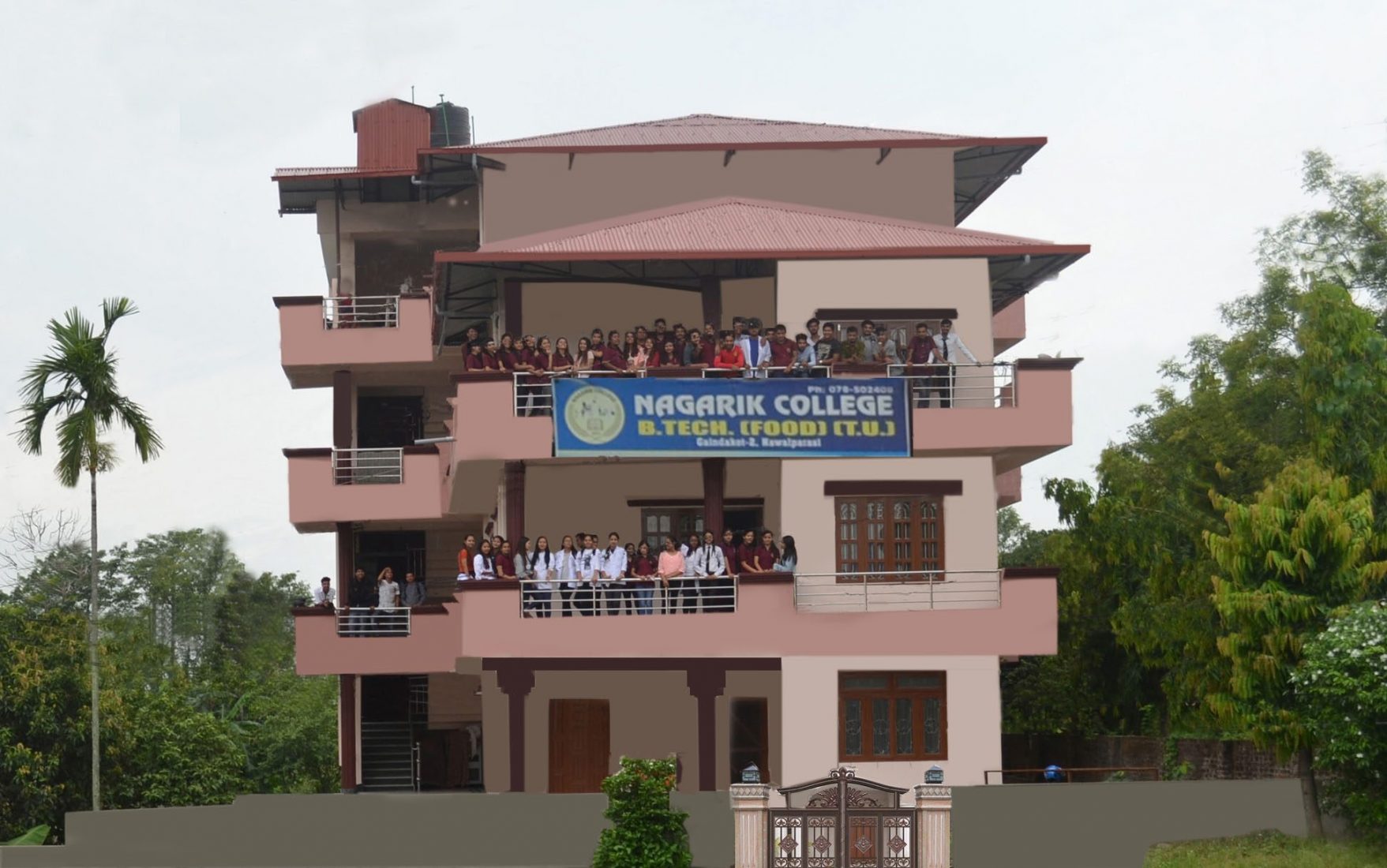 Nagarik College was established by highly qualified, experienced and devoted professionals and guided by renwned and experienced faculty members with the clean objective of providing a top class technical education at an affordable fee.
Nagarik College is offering a 4 years course in Bachelor Degree in Food Technology (B. Tech.) affiliated to Tribhuvan University and is located in an ideally peaceful edcation environment at Gaindakot-2, Nawalparsi.
It has an objective to produce a considerable number of exemplary students in technical field for the overall development of nation. Among the technical fields, food science and technology covers the various wings of science including Food chemistry, Food engineering, Microbiology, Nutrition, Technology of food products etc.
We are commited to develop this institution as a centre of excellence in education and research providing highly competent Food Technilogist. The College aims to provide leaders in food science and research field, developmental section in Government, industries as well as in NGO/INGOS and Academic Institution.