Nagarik College was established by highly qualified, experienced and devoted proffessionals and guided by renwoned and experienced faculty members with the clean objective of providing a top class technical education at an affordable fee.
Nagarik College is offering a 4 years course in Bachelor Degree in Food Technology (B. Tech. Food) affiliated to Tribhuvan University and is located in an ideally peaceful edcational environment at Gaindakot-2, Nawalparsi.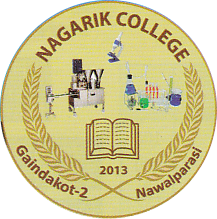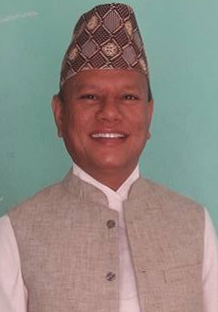 Deepak Raut
Board of Director
Everyone must seek their best career opportunity in his/her life. This is the 21st Century and the challenges are being grown. One must study the market to do anything. Those would become successful who are able to choose the best of all the best. Generally students after +2 science or relevant rarely think of this. As a result they become unable to choose the best career. What I mean to say is 'think before you leap'. I think one of the best subject to be chosen is Bachelor in Food Technology (B.Tech. Food) Why? Anyone may question. Because this is the subject or field locally and globally in high demand. This is the post harvest technology directly related to human needs. Food quality is the concern of the government and every individuals at this moment. That is why this is the best degree of this era. NAGARIK COLLEGE affiliated to T.U. is the only institution in this region to offer this course. Do come, visit our personnel and syllabus, trust us and join us and make your future career brighter and safe. We believe in quality. We provide education pragmatically. Students satisfaction and quality education is our ultimate goal. Our qualified, experienced and dedicated faculty members, well equipped labs, self oriented administrative staff are our assets. We love to welcome you all to NAGARIK COLLEGE where your wish come true.
The upcoming of life changing technologies and create different fields that are open to academic research and employment has made one thing sure that knowledge will be the key to everything to make successful carrier. Among the technical fields, food science and technology is vast field which include applied science from engineering processing and food product technologies. It covers the different fields of science including Chemistry, Microbiology, Hiotechnology, Biochemistry, Human, Nutrition, Post Harvest Technology, Storage and Packaging Technology for different food commodities as well as the organizational and cooperate management system.
M.P. Tiwari,
Program Co-ordinator
Interactive teaching and learning methods.
Seminar and workshops.
Experienced faculties.
Counseling and guidance.
Frequent Field visit and research.
Well managed classroom.
Ample library with IT & Journals.
Well equipped laboratories for individual subject.
Extracurricular activities and sports.
Computer and Internet access.
Hygienic cafeteria.
Classes by Visiting professors.
Regular assessments and internal exams.
Peaceful environment.